The motherboard is the main torso of a computer that holds every other part together and runs it. And when it comes to motherboards, Gigabyte and Asus are two of the most known names in the computer hardware industry.
They both have dominated the market since the 1980s' with their high-performance and durable models of motherboards. Not only that, they helped to change the computer hardware industry with their new and innovative models of motherboards.
So, which one should you choose between Gigabyte and Asus Motherboard? While Asus is known especially for coming up with beautiful and gorgeous designs, Gigabyte generally produces powerful motherboards. Hence, it depends on your preferences which option will be better for you.
If you are new to computer hardware, choosing a motherboard from these two brands can be confusing. To help you with that, let's go through an in-depth comparison of the Gigabyte and Asus motherboards that'll clear things up for you.
Comparative Analysis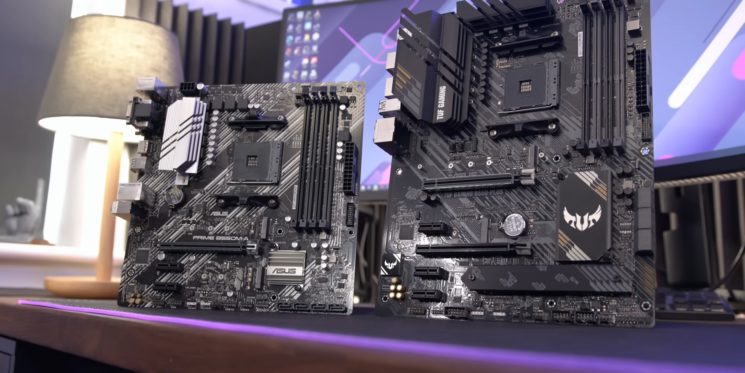 Before we jump into comparing models of Asus and Gigabyte motherboards, it would be nice to get a deeper look at the main qualities of the motherboard by both brands. Let's check out a basic comparative analysis, which will give you a better understanding of the two brands.
For Gigabyte, their motherboards are typically divided into 5 different categories.
The AORUS range of motherboards is designed for gamers only, providing maximum performance for extreme gaming.
The Gigabyte Gaming motherboards fall into the mid-price range motherboards are great for basing the gaming experience, and you can use them to get great performance with available high-end games.
Ultra Durable motherboards by Gigabyte are designed to give the most reliable service and run well even under extreme conditions.
The server/workstation motherboards are designed for server computers.
And finally, the Embedded/IoT is perfect for on-board computers that prioritize the internet
On the other hand, Asus features 3 different categories in the range of their motherboards.
The ROG, TUF Gaming, and Pro Gaming motherboards are specifically made for extreme gaming, which is perfect for running any high-end FPS game or any other modern game.
The ProArt, ASUS Prime, and TUF motherboards are designed to give you better performance in everyday computing tasks, which gives the user a smoother and more reliable experience.
Also, Asus has Commercial and Workstation motherboards, the last two categories of motherboards that Asus produces.
These were the different types of motherboards that Gigabyte and Asus produce, and as you saw, all of these ranges are pretty specified in their field.
However, if you take a closer look in detail, you'll see that there's not much difference in performance and durability, as both brands produce top-class motherboards. Both brands use Intel, AMD, and Nvidia chipsets, which is amazing as both are compatible with all the chipsets.
However, there's a price gap between these two brands, which you might find interesting. You can find Asus motherboards at a fairly low price than Gigabyte. However, Gigabyte motherboards tend to perform better than Asus motherboards and are undoubtedly a better option for gaming. Also, Gigabyte motherboards are super durable and will last a long time, even in harsh conditions.
Let's look at a detailed comparison between a single model of the motherboard by Gigabyte and Asus below.
Which One is Better for Gaming?
Graphics Cards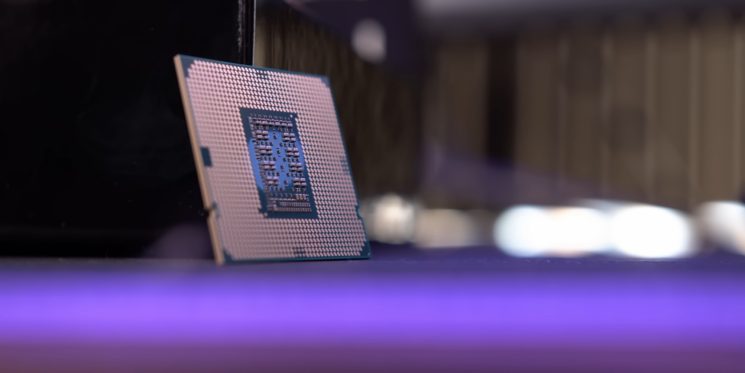 When choosing a graphics card, you have two main options: dedicated or integrated. Dedicated cards are made specifically for gaming and require extra power supply units (PSUs) and separate cables. Integrated graphics cards are found in many mid-range and budget laptops, and they work with most existing PSU setups. They offer lower performance than dedicated cards but are more affordable.
ASUS Motherboard VS Gigabyte Motherboard
ASUS has a clear advantage when it comes to motherboards for gaming purposes. Their ROG Strix Z270I Gaming supports both AMD Ryzen 5 2600X processors as well as Nvidia GeForce GTX 1070 Max-Q GPUs with up to 8GB of VRAM each. This gives gamers plenty of flexibility when choosing the right configuration for their PC build, ensuring maximum performance no matter what game they're playing. In addition, ROG Strix peripherals can be compatible with ASUS motherboards – so you're not limited by what's available from the manufacturer. Gigabyte offers similar features with their X299 Aorus Gaming 7 motherboard; however, it doesn't support AMD Ryzen processors.
Which One is Better for System Building?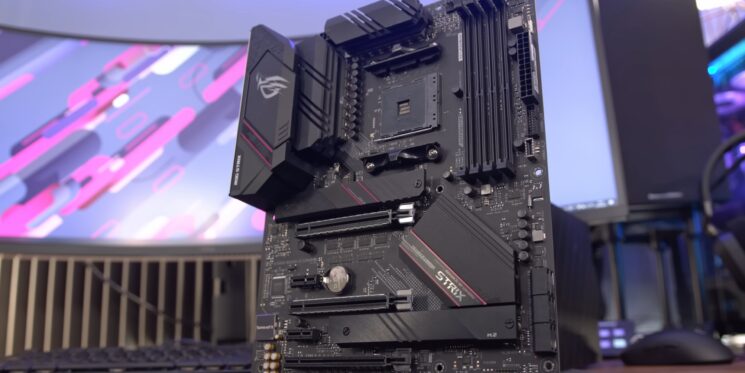 ASUS has been a longtime motherboard manufacturer, and its products are often seen as some of the best on the market. Gigabyte, on the other hand, is a newer motherboard company that has begun to make a name for itself in recent years.
Both ASUS and Gigabyte offer great options when it comes to motherboard design, features, and performance. However, which one is better for system building?
In general, ASUS motherboards are more feature-rich than Gigabyte boards. They typically offer more USB ports, more fan headers, and more RAID options. Additionally, ASUS boards tend to be slightly faster than Gigabyte boards overall. However, there are a few models where this trend is not as clear-cut. Overall, though, ASUS motherboards offer more features and flexibility than Gigabyte boards do.
Another important factor to consider when choosing a motherboard is price. Generally speaking, ASUS motherboards are cheaper than Gigabyte ones. This makes them a good option if you're on a tight budget or don't need many extra features/options.
FAQs
1. Are Gigabyte motherboards better than ASUS?
It really depends on your needs. ASUS offers more features for less money, but Gigabyte is a better option if you are looking for a quality build and performance.
2. How do I choose a motherboard for my processor?
When choosing a motherboard, you want to make sure that it has the features your processor needs. CPU, memory, graphics, and storage are all important factors to consider when shopping for a motherboard. You can also use our feature comparisons to help you decide which motherboard is best for your processor.
3. Do I need to change my motherboard if I change my processor?
When choosing a motherboard, you want to make sure that it has the features your processor needs. CPU, memory, graphics, and storage are all important factors to consider when shopping for a motherboard.
4. Can I replace a motherboard without losing all data?
Generally, it is not recommended to change your motherboard without preserving your data. You can reformat your drive and reinstall your operating system, but make sure to back up all of your data first. Even if you do not plan on using the same motherboard again in the future, it is always a good practice to keep a backup of all of your important data.
5. How to maintain my motherboard?
There are a few simple things you can do to help keep your motherboard running at its best. Keep your motherboard clean by removing any dust and debris that might build up every 6-12 months. If your motherboard starts to make unusual noises, it might be time to get it serviced. Finally, always make sure to BACK UP YOUR DATA before taking your motherboard apart or replacing any parts.
Conclusion
Now you have the comparison between these two motherboards that will help you pick the right motherboard for you. However, you must remember that both brands are at the top of their game.
Also, you can't simply point toward one model of each brand and get a precise comparison between these two big brands. But typically, Asus has some gorgeous pieces of motherboards that are available at affordable pricing. And Gigabyte is all about that extra power for the peak in performance.
So, make sure to pick the right type for your pc, and if you get confused about anything, you can always refer to this article to get help.