Choosing the right web hosting provider for your WordPress website is a critical decision. With so many options available, it can be overwhelming to sift through the various plans and features. But worry not!
We've done the heavy lifting for you. In this guide, we'll explore the 4 best small-budget WordPress web hosting providers for 2023. These providers offer excellent performance, robust features, and, most importantly, affordability. So, let's dive in!
Are Small Budget WordPress Webhosting Providers Worth It?
The question of whether small budget WordPress web hosting providers are worth it is a common one, especially among new website owners and small businesses.
The answer, however, is not a simple yes or no. Several factors come into play, such as your website's needs, your technical expertise, and your long-term plans.
Immediate Savings
One of the most obvious advantages of choosing a small budget WordPress hosting provider is the immediate cost savings. These plans are designed to be affordable, making them accessible for individuals and small businesses.
Long-Term Financial Planning
While the upfront cost is low, it's essential to consider the long-term implications. Will the provider offer the features and scalability you'll need as your website grows, or will you end up having to migrate to a more expensive plan or provider?
Speed and Uptime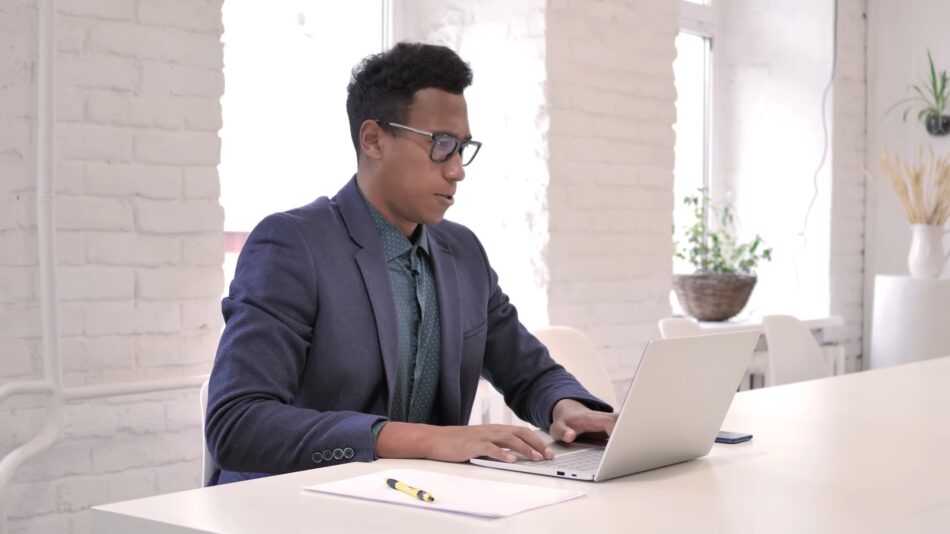 While many budget-friendly hosting providers offer decent speed and uptime, they may not match the performance of more premium options. If your website requires lightning-fast speed and near-perfect uptime, a budget option might not be the best fit.
Resource Limitations
Budget hosting plans often come with limitations in terms of bandwidth, storage, and the number of websites you can host. Make sure to assess whether these limitations align with your needs.
SSL and Backups
Most small budget hosting providers offer essential security features like SSL certificates and regular backups. However, advanced security measures like real-time monitoring and malware scanning may not be included.
Reliability
While basic security features are often sufficient for small websites and blogs, e-commerce sites or websites that handle sensitive information may require more robust security solutions.
Our Top Picks
1. Hostinger: The Budget King
Check on Hostinger
Overview
Starting Price: $2.99/mo
Uptime: 100%
Average Response Time: 511ms
Why Choose Hostinger?
1-Click WordPress Installation: Setting up your WordPress site is a breeze.
LiteSpeed Cache: For better site performance.
Global Server Locations: Choose from 8 different locations worldwide.
The Verdict
Hostinger offers a perfect blend of affordability and performance. With plans starting at just $2.99 per month, you get a host of WordPress-focused features and excellent customer support.
2. Bluehost: Ideal for Beginners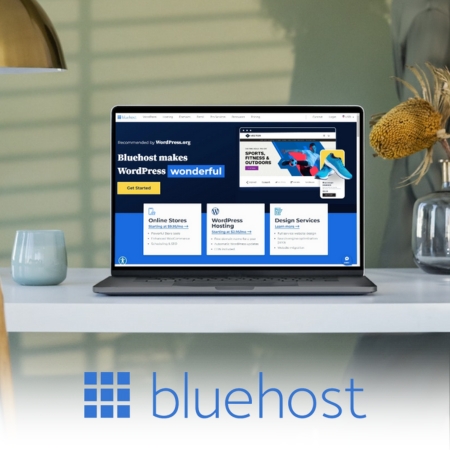 Check on Bluehost
Overview
Starting Price: $2.95/mo
Uptime: 99.99%
Average Response Time: 361ms
Why Choose Bluehost?
WordPress Staging: Test your changes before going live.
Free Domain and SSL: Additional savings for you.
User-Friendly Dashboard: Manage your site with ease.
The Verdict
Bluehost is a great choice for those who are new to WordPress. The hosting provider offers an intuitive dashboard and a range of features that make website management simple.
3. ScalaHosting: A Robust Contender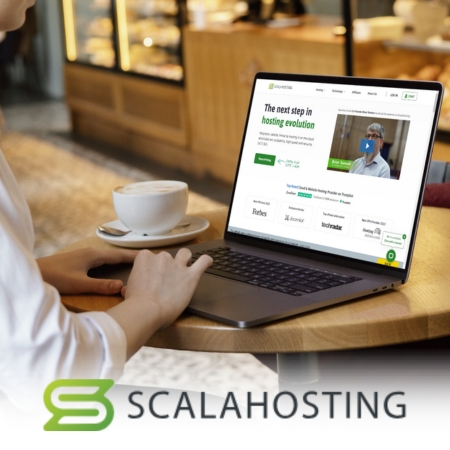 Check on ScalaHosting
Overview
Starting Price: $2.95/mo (Intro Offer – Save 57%)
Hosting Type: Shared Hosting Performance
Storage: 10GB Fixed NVMe SSD
Why Choose ScalaHosting?
Free One-Click WordPress Installer: Simplifies the process of setting up your WordPress site.
Daily Offsite Backups: Ensures your data is safe and can be restored easily.
Staging, SSH, GIT & WP-CLI: Advanced features for developers and more experienced users.
The Verdict
ScalaHosting is another excellent option for those looking for budget-friendly WordPress hosting. With plans starting at just $2.95 per month, you get a good balance of performance and features.
The hosting provider offers daily offsite backups, free SSL certificates, and a one-click WordPress installer, making it a robust contender in the small-budget hosting arena.
4. HostGator: Simplicity and Power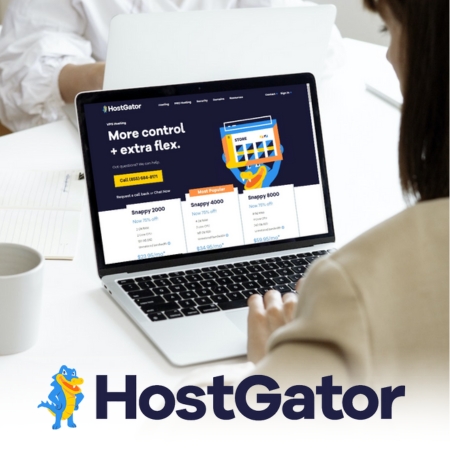 Check on HostGator
Overview
Starting Price: $2.52/mo
Uptime: >99.99%
Average Response Time: 525ms
Why Choose HostGator?
Free Site Migration: Easily move your existing site.
cPanel Access: For advanced site management.
$500 Worth of Google Ads Credits: A nice bonus for your marketing efforts.
The Verdict
HostGator offers a straightforward and powerful hosting solution for WordPress users. With a starting price of $2.52 per month, it provides excellent value for the features and performance it offers.
Factors to Consider When Choosing Small Budget WordPress Webhosting Providers
Choosing a web hosting provider for your WordPress website is a crucial decision that can significantly impact your site's performance, security, and overall user experience.
When you're on a budget, the stakes are even higher—you want to get the most value for your money without compromising on essential features. Below are some key factors to consider when making your choice.
1. Performance Metrics: Uptime and Speed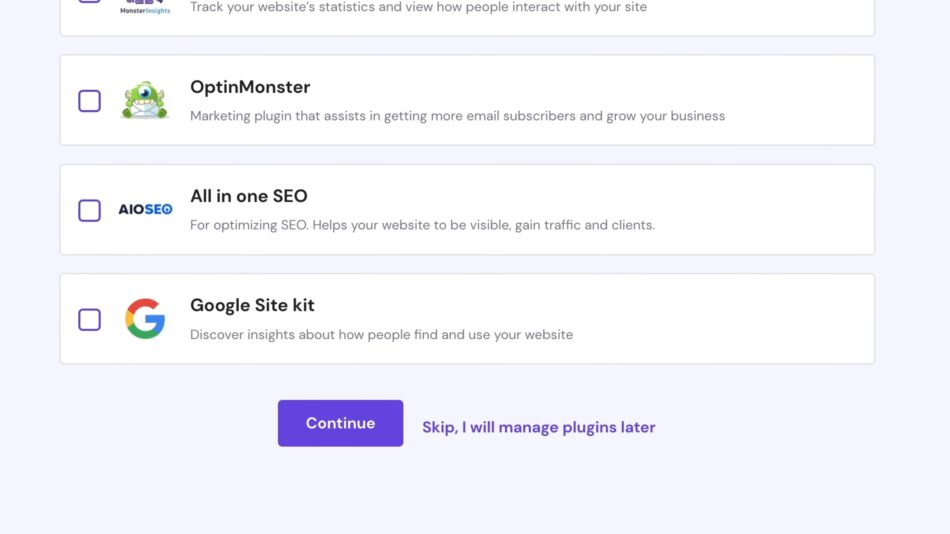 Uptime
Uptime is the amount of time your website is accessible and running. A good hosting provider should offer at least 99.9% uptime. Frequent downtimes can frustrate your visitors and potentially lead to loss of revenue.
Speed
Page load speed is another critical performance metric. Slow-loading websites can negatively affect user experience and SEO rankings. Look for hosting providers that offer solid-state drives (SSDs), content delivery networks (CDNs), and caching solutions to improve speed.
2. Security Features: SSL and Backups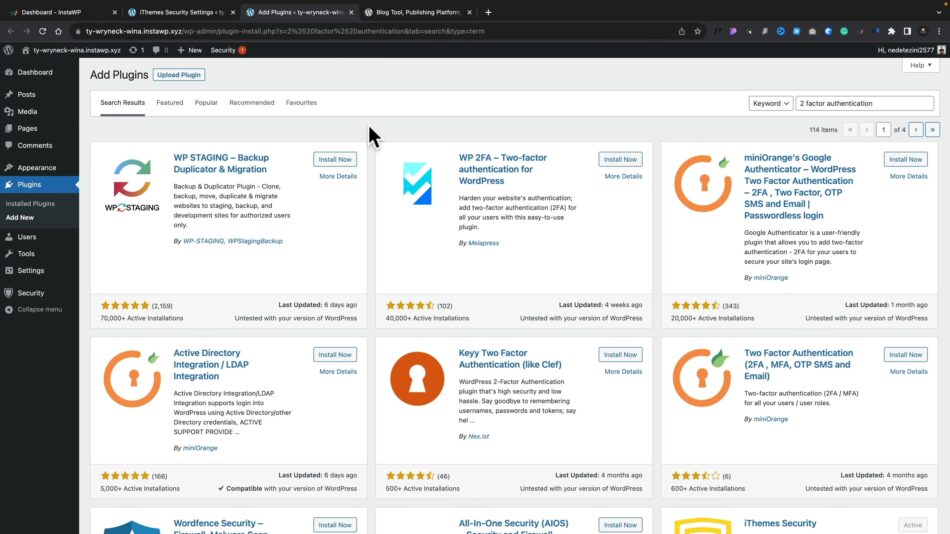 SSL Certificates
SSL certificates are essential for securing the data transfer between your website and your visitors. Google also considers SSL as a ranking factor, so make sure your hosting provider offers free SSL certificates.
Backups
Regular backups are crucial for disaster recovery. Choose a hosting provider that offers daily or weekly backups, and ensure that restoring your website from a backup is a straightforward process.
3. Scalability: Room to Grow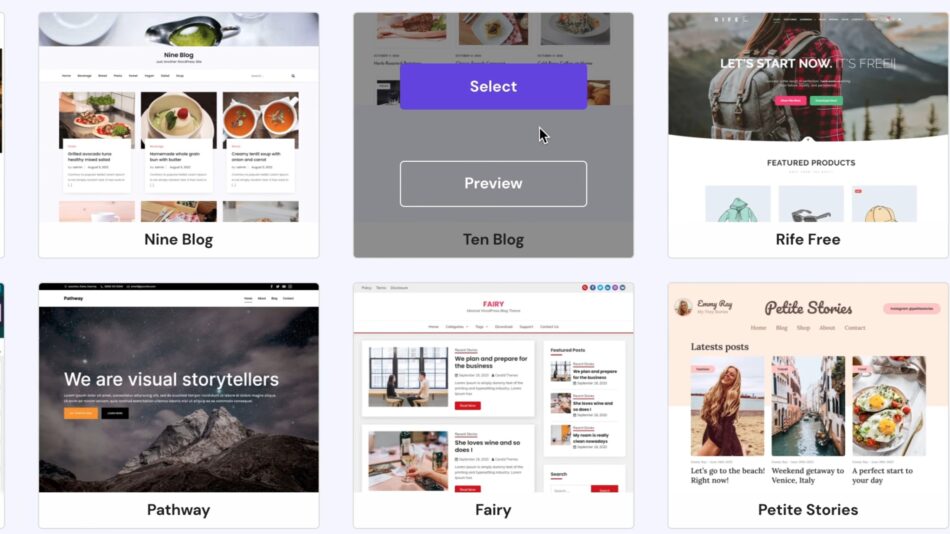 Plan Flexibility
As your website grows, you'll need more resources. Make sure the hosting provider offers easy scalability options so you can upgrade your plan without hassle.
Bandwidth and Storage
Check the bandwidth and storage limits of the hosting plan. Make sure they align with your current needs and future growth plans.
4. Customer Support: 24/7 Availability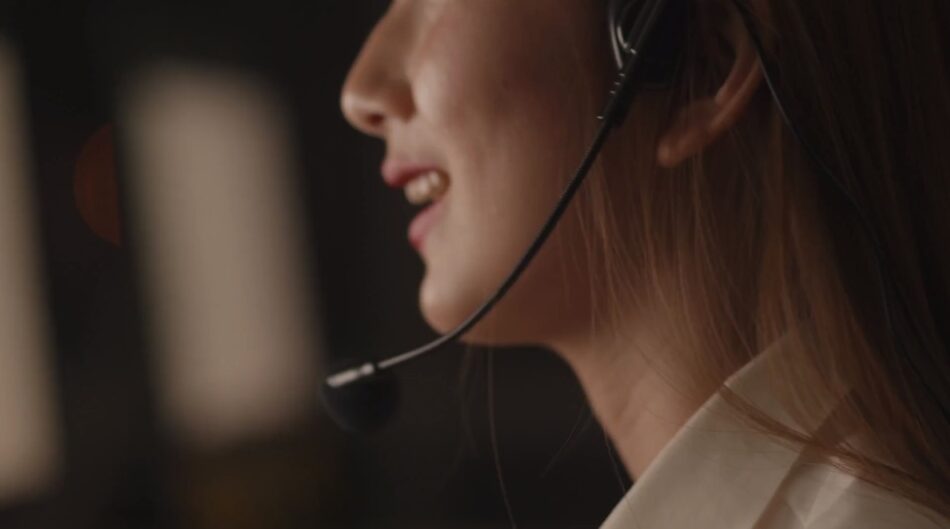 Support Channels
Customer support is crucial, especially if you're not a tech-savvy person. Look for providers that offer multiple channels of support, such as live chat, email, and phone.
Response Time
Quick response times can be a lifesaver when you're facing issues with your website. Check reviews or test customer support to gauge their responsiveness.
5. Additional Features: One-Click Installs and Staging Environments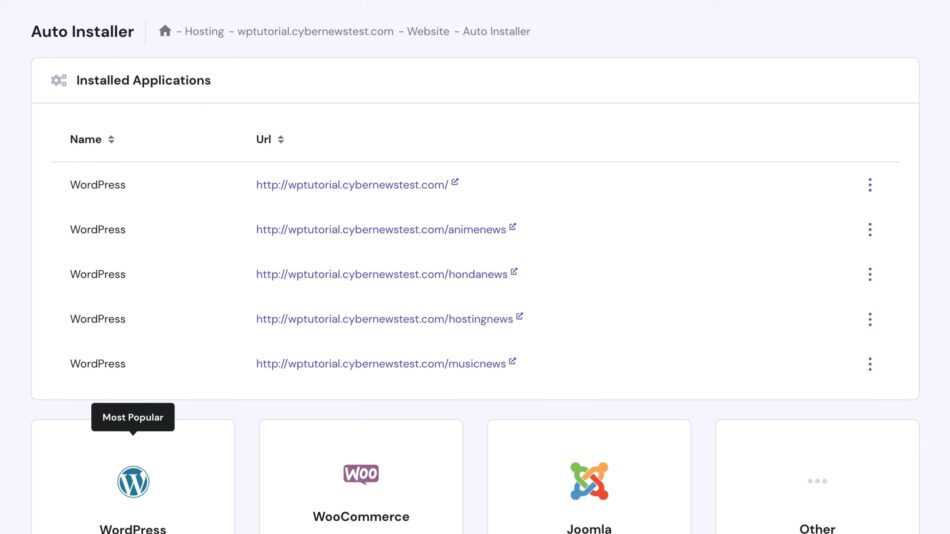 One-Click WordPress Install
A one-click WordPress install feature simplifies the setup process, making it easier for beginners to get started.
Staging Environment
A staging environment allows you to test changes before making them live. This is particularly useful for websites that require frequent updates or modifications.
Final Words
Choosing a web hosting provider doesn't have to be complicated. Whether you're a beginner or an experienced WordPress user, the providers listed in this guide offer a range of options to suit your needs and budget.
So go ahead, make an informed choice, and take your WordPress website to new heights!